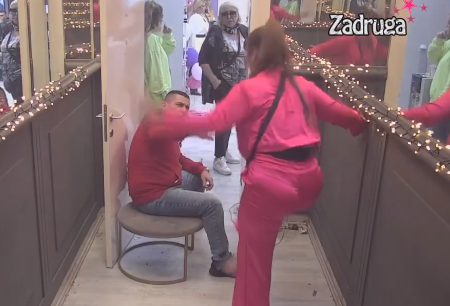 Warning: Undefined array key "src" in /home/u135054751/domains/newscharotar.com/public_html/wp-content/plugins/featured-image-from-url/includes/thumbnail.php on line 124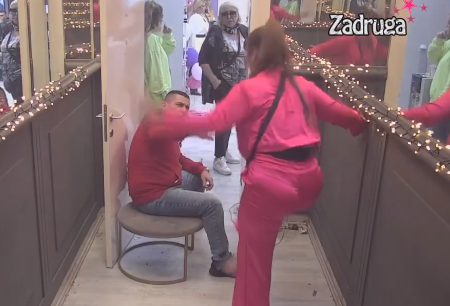 Miljana Kulić mnogo se potresla zbog sudbine Ane Ćurčić i zaplakala u pušionicu. Međutim, njen verenik Nenad Macanović Bebica dobacivao joj je tvrdeći da se Miljana foilira dok plače, zbog čega je dobio štiklom po glavi kada se Kulićeva razbesnela.
Miljana Kulić sedela je u pušionici sa Anom Ćurčić koja joj je pričala o svojim problemima, a emotivnu Nišlijku ovo je rasplakalo. Sve to je slušao Bebica koji je kazao Miljani da je folirant nakon čega je Kulićeva ustala i, najpre, počela rukama da ga udara.
A onda je ona skinula cipelu, pa je krenula i štiklom da ga mlati. Ana je pokušala da ih rastavi, ali ju je Zorica Marković povukla:
– Gde ćeš, ženo?! Pusti ih- kazala je Zorica, nakon čega je Ćurčićeva samo dovikivala Miljani da je dosta, a onda je pozvala i Mariju Kulić.
U jednom trenutku je ušao Ivan Marinković koji nije ni pokušao da spasi Bebicu, već je samo konstatovao:
– Štikla, a?- kazao je Marinković i prošao pored Miljane i Bebice.
Nenad Macanović Bebica pokušao je, potom, da priča sa Miljanom, ali ona ga nije ni konstatovala.
– Je l' ti je to bila ideja, plan, šta? Mogla si bar da smisliš neki bolji izgovor, nego to, to si bar mogla da uradiš – pričao je Bebica.
Podsetimo, Miljana je prošle godine diskvalifikovana zbog nastraja na Lazara Čolića Zolu štiklom.