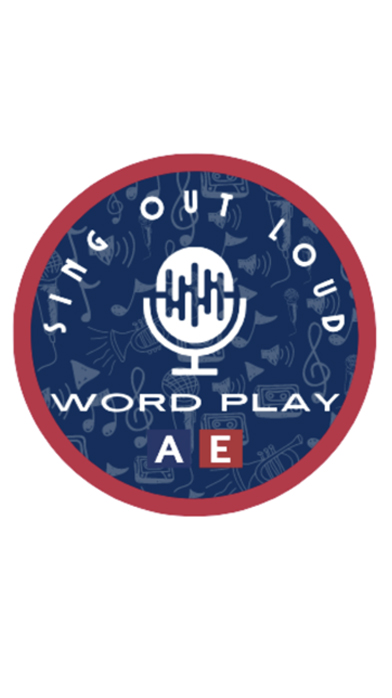 Warning: Undefined array key "src" in /home/u135054751/domains/newscharotar.com/public_html/wp-content/plugins/featured-image-from-url/includes/thumbnail.php on line 124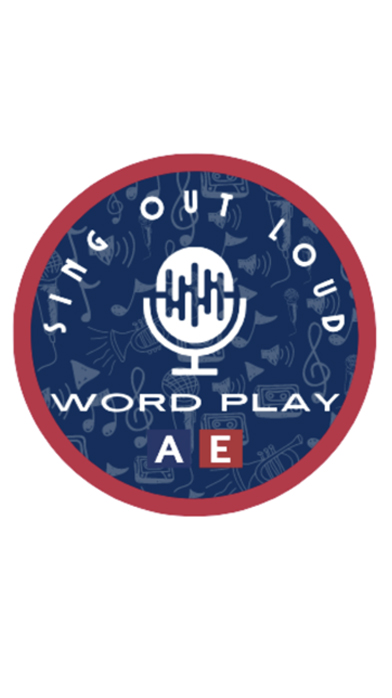 Genre: Indie Pop, Pop 
Location: USA
Group Size: 5 members
Artist Homepage: https://www.sub-radio.com/
Silver Spring, MD-based Sub-Radio makes indie pop that grooves, stabs, winks, punches, and inspires. Founded by six childhood friends, they built a following in their hometown of Washington, D.C. on the strength of ecstatic live shows and a stream of releases. Following a national tour in 2019, their 2020 EP, produced by Andrew Maury (Shawn Mendes, Lizzo, COIN) and Mike Kamerman (Smallpools), takes the band in a bigger and brighter direction than ever.
Sub-Radio is Adam Bradley (vocals), Matt Prodanovich (guitar, vocals), Michael Pereira (drums), John Fengya (keys, guitar, vocals), Barry Siford (bass), and Kyle Cochran (guitar, keys).

Format:

MP3, Text
Availability
Sub radio: All Activities
Sub radio: What You Want to Hear
Genre: pop, singer songwriter
Location: USA
Group Size: Solo Artist
Homepage: http://www.sethglier.com/
Grammy-nominated Seth Glier is a singer-songwriter, producer, and multi-instrumentalist. NPR describes his voice as "otherworldly" while praising him as "an engaging performer and storyteller." His critically acclaimed, emotionally dense catalog of work often draws upon traditional roots music, experimental instrumentation, and moody atmospheres that result in soulfully intelligent stories that can alternatively fight the power or break your heart.

Author:


Seth Glier


Format:

MP3, Text
Availability
Lyrics Gap Fill (Verbs with -ing)
Post-Listening Idiomatic Expressions Activity
Lyrics Gap Fill (Intermediate/Avanced)
Lyrics Gap Fill (Present Tense Verbs – Beginner)
Genre: Pop, Soul
Tamara Jade is an independent artist, entertainer, producer, and content creator, hailing from Bowie, Prince George's County, Maryland. While on NBC's The Voice, she garnered the first 4-Chair Turn of the season. John Legend described her voice as having a "fire in it" and that "watching her on stage [is] mesmerizing." Kelly Clarkson considered her talent "incredible." Gwen Stefani said she was her "biggest fan." Blake Shelton admitted that her voice was "hard to deny." She is featured in PopSugar, Billboard and Today publications. 

Format:

MP3, Text
Availability
Tamara Jade: All Activities
Tamara Jade: Better (featuring Aaron Marcellus)
Genre: go-go, hip hop, Hood Rock, rock
Group Size: 5 members
Location: Washington, DC, USA
Artist's Homepage: https://www.blackalleyband.com/
Washington, D.C. based BLACK ALLEY has been pushing the art of music to its rhythmic limits for some time now. Determined to create a unique musical elixir, Black Alley has taken the finest ingredients of rock, hip-hop, and go-go to create their own genre-bending sound called "Hood Rock".

Author:


Black Alley


Format:

MP3, Text
Availability
Cultural Historical Reference
Finding New Video Web Request
Post-Listening Journal Activity
About My Instrument Gap Fill
Genre: folk, folk-pop, Latin, pop
Location: Austin, TX
Group Size: 5 members
Artist Homepage: https://www.ginachavez.com
A radiant, passionate English and Spanish-speaking performer and activist, Texas singer-songwriter Gina Chavez crosses musical and cultural boundaries. A 12-time Austin Music Award winner, Chavez's bilingual, genre-blending Latin pop and gutsy voice have been a hit on Amazon, iTunes and NPR's Tiny Desk Concert series. Gina's music is deeply personal. Her passionate collection of bilingual songs traversing cumbia, reggaetón, folk and soul take audiences on a journey to discover her Latin roots through music as she shares her story of life in Texas.

Format:

MP3, Text
Availability
Gina Chavez: She Persisted
Cultural Historical Video
Inspiration for the Song Video
Musical Skill Instrument Worksheet Video
Musical Skill Instrument Worksheet Video 2
Post-Listening Writing Prompts
Genre: Funk, Hip-Hop, Jazz, R&B
Location: USA
Group Size: Solo & 5 members (when performing as The Ben Will Band)
Artist Homepage: https://www.facebook.com/mrbenwill
The Detroit-based Ben Will Band is a Gospel Soul Experience that takes pit stops in Hip Hop, Jazz, R&B, and Funk. Recognized by his kindhearted candor and versatile soul stirring tones, front man Ben Will guides audiences through crafted musical journeys which enlighten, provoke thought, and build community.

Format:

MP3, Text
Availability
Blade of Grass Vocabulary
Blade of Grass Pre-Listening Activities
Blade of Grass Lyrics Scramble
Blade of Grass Featured Phrases
Blade of Grass Lyrics Gap
Blade of Grass Simile Poems
Blade of Grass Song Inspiration
Blade of Grass Spoken vs. Written
Genre: Singer/Songwriter
Location: USA
Group Size: 3 members
Artist Homepage: http://tonymemmel.com/
Tony Memmel is a songwriter and performer with unique charisma and creativity. Though he was born missing his left forearm, he taught himself to play the guitar by constructing a self-made cast out of Gorilla Tape that secures a guitar pick to his arm. Flawlessly, he picks and strums his guitar, and sings his songs with his subtle, yet powerful voice. He won a Wisconsin Area Music Industry (WAMI) 2013 Award for Singer-Songwriter of the year, where he joined the ranks of fellow WAMI winners: Bon Iver, Les Paul, Cory Chisel, and the BoDeans. The press has also taken notice as he's earned write-ups in the Associated Press, CNN, Boston Globe, Milwaukee Journal Sentinel, and Chicago Tribune.

Format:

MP3, Text
Availability
I Am Never, Never, Never Gonna Give Up
Genre: Country, Pop, Rock
Location: USA
Group Size: 5 members
Artist Homepage: https://www.jessicalynnmusic.org/
Rising music star Jessica Lynn is being hailed by press around the world as a "rocket force." With a relentless international touring schedule of 14+ countries, a pair of Top 40/Top 50 singles on country radio, and three full length concert television specials airing nationwide, the New York singer songwriter is quickly becoming a household name.

Author:


Jessica Lynn


Format:

MP3, Text
Genre: Funk and Soul
Bassel & The Supernaturals tells the story of Bassel Almadani's experience as a first generation Syrian-American using soulful melodies, funk inspired rhythms, and captivating lyrics regarding love, loss, and the war in Syria.
Deeply inspired by Otis Redding, Bassel uses the stage as a vehicle to engage audiences in over 100 different cities across North America. In addition to performing in major festivals, performance halls, concert series, and clubs – the group works closely with organizations on events and residencies that build awareness and empathy for Syrian refugees.

Format:

MP3, Text
Availability
Bassel and the Supernaturals: All Activities
Bassel and the Supernaturals: Smoke
Genre: American Roots, Blues, Bluegrass, Roots-Rock, Vintage Swing
Location: USA
Group Size: 4 members
Artist Homepage: https://www.damntallbuildings.com/
In their early days, Brooklyn-based Damn Tall Buildings didn't rehearse – they busked. Now, whether live or on record, the band still radiates the energy of a ragtag crew of music students playing bluegrass on the street. But anchoring that energy is their instrumental chops, their strong songwriting, and their varied influences that stretch beyond bluegrass, even beyond American roots music altogether. Whether sharing lead vocals and instrumental solos or blending their voices into loose, joyous harmony, the four members of Damn Tall Buildings (guitarist/lead vocalist Max Capistran, bassist/lead vocalist Sasha Dubyk, fiddler/vocalist Avery Ballotta and banjoist/vocalist Jordan Alleman) blend elements of bluegrass, blues, roots-rock, and vintage swing to create a captivating, high-energy sound.

Format:

MP3, Text
Availability
Dam Tall Buildings: All Activities
Dam Tall Buildings: Honey I'm Coming Home
Genre: Singer, Songwriter
Location: USA
Group Size: 1 member
Artist Homepage: http://www.deriknelson.com/
Derik Nelson is a singer, songwriter, producer, and educator from Olympia, Washington. He's garnered over 4 million views on YouTube, performed in 150+ cities across the USA, and reached over 100,000 students of all ages with educational music workshops, outreach programming, and fundraising assemblies. He appeared regularly as the lead guitarist on television's "Glee," his original songs can be heard on TV and in movies, and his singing voice has been featured on ABC's "Modern Family," FOX's "Raising Hope" and "New Girl," CBS's "How I Met Your Mother," and NBC's "Go On" and "The Voice."

Format:

MP3, Text
Availability
Derik Nelson: All Activities
Derik Nelson: Exchange Our World
Genre: Jazz, pop
Location: USA
Group Size: 5 members
Artist Homepage: https://www.lohaitheband.com/
Lohai is a magnetic collaboration between Devon Yesberger, a keys player, songwriter and producer, and Alita Moses, an acclaimed vocalist and independent artist. Brought together by a Monday night jam session in Bed Stuy, Brooklyn, Devon and Alita began collaborating in late 2015, trading song ideas, playing duo shows and creating demos. Within a year, they released their first single as Lohai called "Baby I Know You Will" and have been inspiring audiences in New York City and beyond ever since.

Format:

MP3, Text