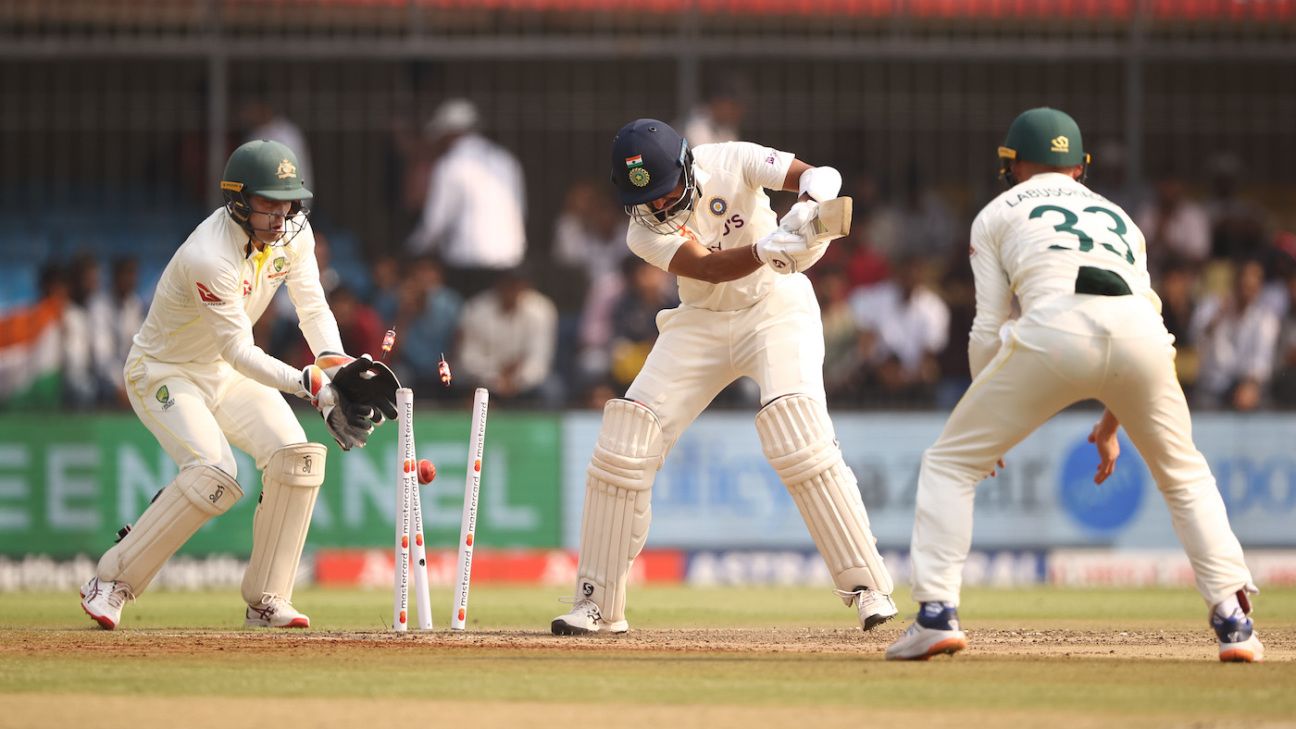 Warning: Undefined array key "src" in /home/u135054751/domains/newscharotar.com/public_html/wp-content/plugins/featured-image-from-url/includes/thumbnail.php on line 124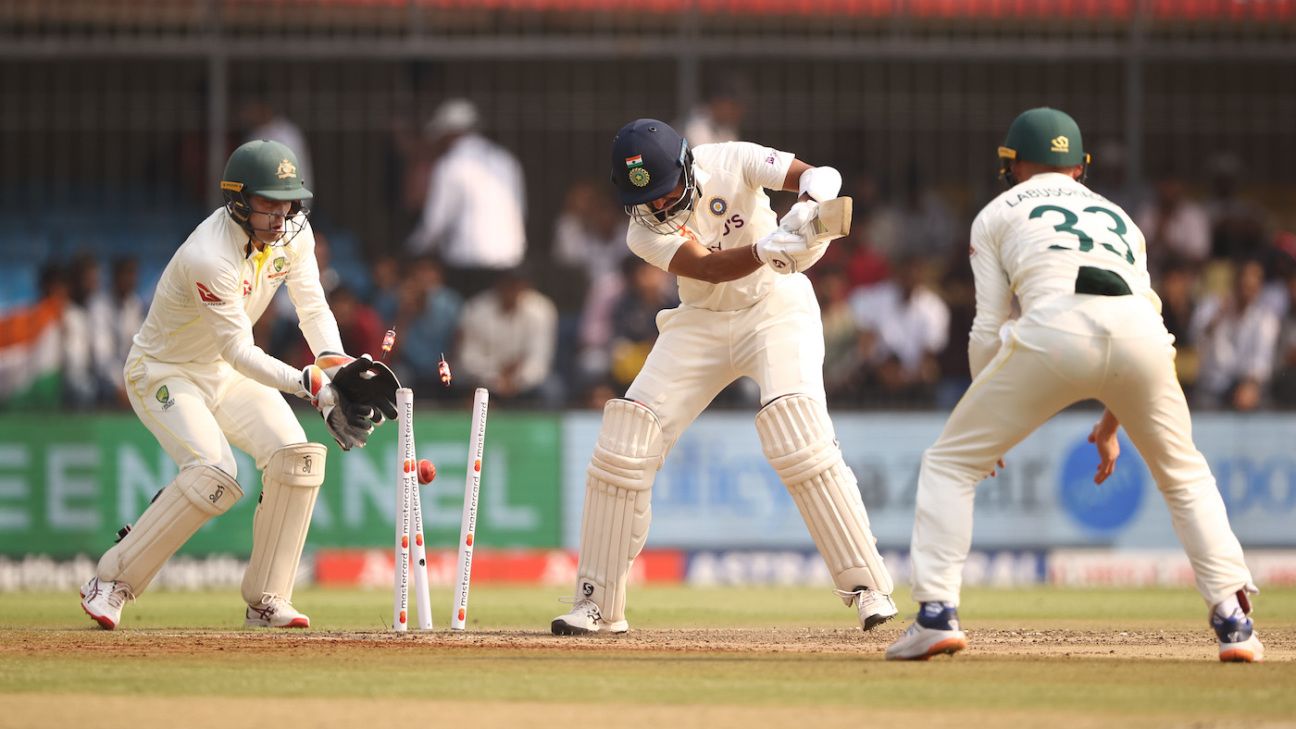 India's batters weren't "brave" enough against Australia's spinners during the third Border-Gavaskar Test in Indore. This was the view of Rohit Sharma after India slipped to a nine-wicket defeat inside three days on a pitch with a high degree of variable turn, pace and bounce.
Rohit felt India's batters could have been more proactive with their approach against the spinners, particularly Nathan Lyon – who bagged 11 wickets in the match including an eight-wicket haul in the second innings – and not allowed them to settle into their lengths as quickly as they did.
"Look, when you're playing on challenging pitches, you've got to be brave, honestly," Rohit said during the post-match presentation. "I just felt we allowed their bowlers to bowl on one particular spot. But not taking any credit away from their bowlers, especially Nathan Lyon. He was brilliant, he kept challenging us, kept hitting that right length. So yeah, when the bowler is doing that, you've got to come out with your plans and try and do different things; try and be a little brave as well, which I thought we were not."
Rohit suggested that Shreyas Iyer, who scored 26 from just 27 balls in the second innings, had shown the rest of India's batters how to bat in the circumstances.
"When you're playing on pitches like this, you need a Shreyas Iyer kind of an innings," Rohit said at his post-match press conference. "Someone has to step up, someone has to take down the bowlers. It cannot be always that the batters will get 100 runs, 90 runs, 80 runs; you have to play cameos like that.
"If one of the top batters can get a big score, that's a plus – that's great – but when you know the pitch [offers the bowlers something], there is a challenge. You need guys to go out there and play the way Iyer did."
Cheteshwar Pujara top-scored in India's second innings, with 59 off 142 balls. At one point during Pujara's innings, when he was tied down by Lyon's accuracy and 7-2 leg-side field, cameras caught Rohit gesturing in the dressing-room balcony as if to tell Pujara to stop defending and try hitting Lyon over the top instead.
"He loves spending time in the middle, he wants to grind it out, that's his way of doing it"

Rohit said Cheteshwar Pujara's approach was a case of a batter scoring runs based on his own strengths
In that context, Rohit's comments about a lack of bravery could be seen as directed as Pujara, but he indicated that this was not the case. At one point during his press conference, he expressed his annoyance at being asked repeatedly about the pitch rather than players who performed on it, and took Pujara's name while doing so.
"Every time we play in India, there's only focus on the pitch," Rohit said. "Why are people not asking me about Nathan Lyon, how well he bowled, how well Pujara batted in the second innings, how well Usman Khawaja played?"
Later, he said Pujara's approach was a case of a batter finding a method of run-scoring based on his own strengths. This, he said, was how India wanted their players to approach batting on challenging pitches.
"Pujara [was] being Pujara," Rohit said. "He loves spending time in the middle, he wants to grind it out, that's his way of doing it. May not be the same way for a lot of the other guys.
"That is something that we spoke in our group as well, find your own methods of going out there and doing your job. As long as the job gets done, we are happy as a unit. Yes, like] in the first two games as well, the runs will not come from everyone. As long as the runs come, we are happy as a unit."