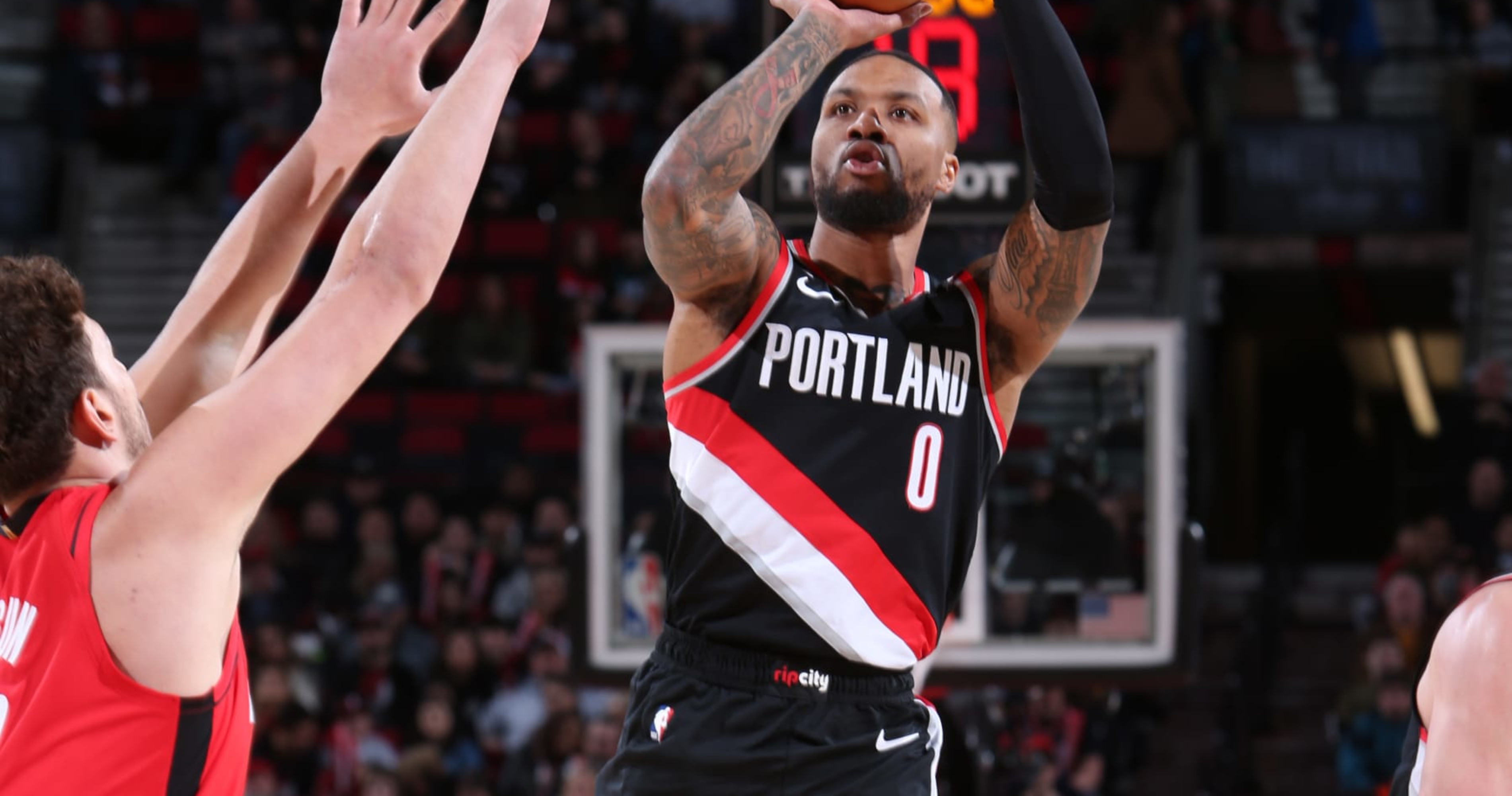 Warning: Undefined array key "src" in /home/u135054751/domains/newscharotar.com/public_html/wp-content/plugins/featured-image-from-url/includes/thumbnail.php on line 124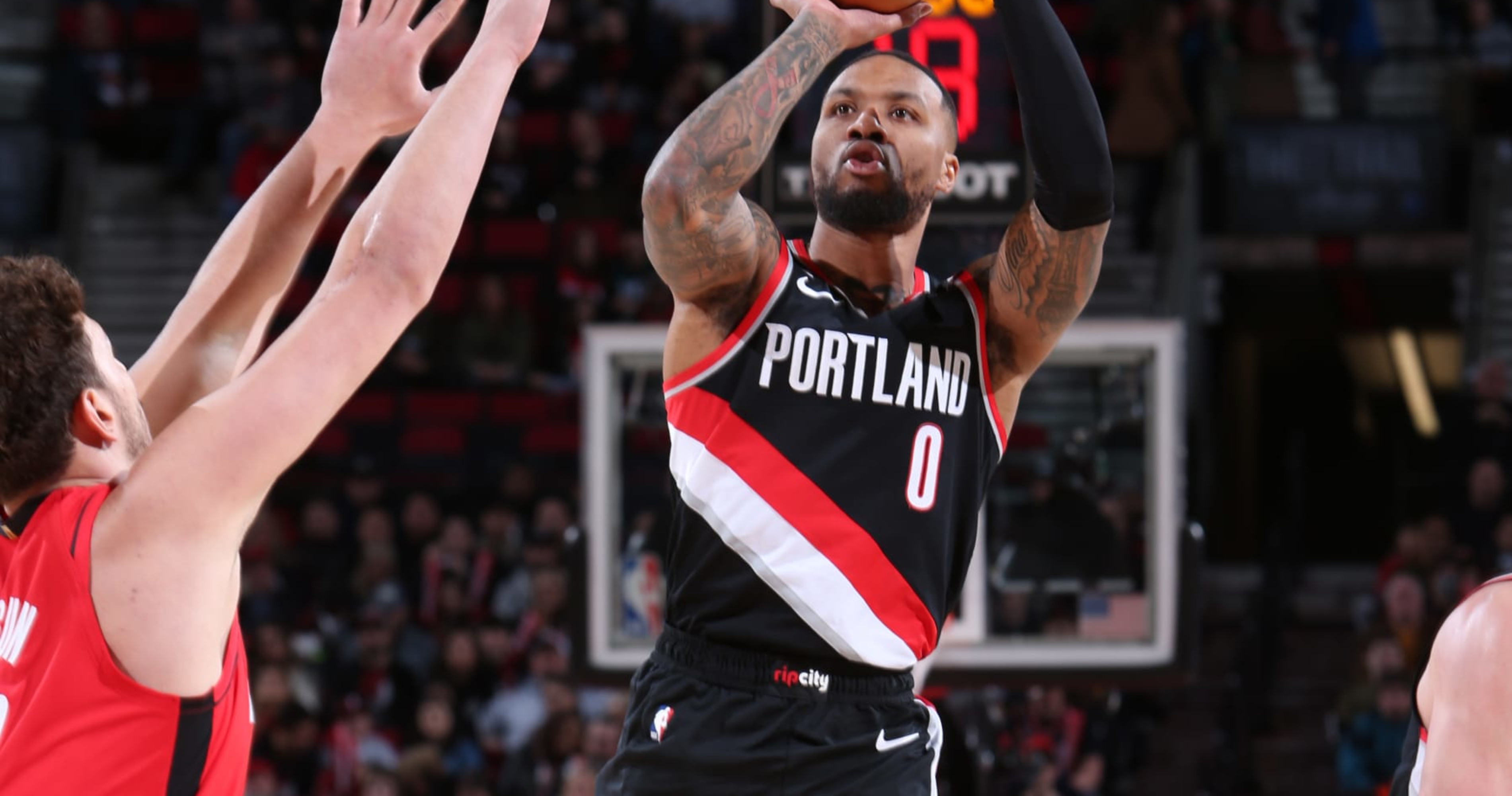 Francisco Rosa
February 27, 2023

Sam Forencich/NBAE via Getty Images
It was Dame time from the moment the ball was tipped between the Portland Trail Blazers and Houston Rockets on Sunday.
Damian Lillard had a mind-bending 41 points in the first half—in just 19 minutes—against Houston at the Moda Center, sending the crowd into a frenzy with each of his eight three-pointers as Portland cruised to a 73-58 halftime lead.
A human blow torch when he gets hot, Lillard tied with Kyrie Irving for the third-most points in a half in NBA history, trailing only Devin Bookers' 51 in 2017 and Donovan Mitchell's 42 earlier this season.
Naturally, NBA twitter blew up seeing one of the game's best light it up in his first game back from the All-Star break.
Dia Miller @diandraann

There are NBA players who go their entire career without a 40 point game.

Damian Lillard just scored 41 in one half.
Shane Young @YoungNBA

Damian Lillard just scored 41 points on 92.8% True Shooting.

In the first half.
David MacKay @DavidMacKayNBA

Damian Lillard out there playing HORSE
Raphielle Johnson @raphiellej

Man, Damian Lillard is special. 39 points in the first half. Pulled the last one from about 40 feet, too.
shannon sharpe @ShannonSharpe

Dame Dollar has 41 pts at the half in 19 mins. Wanna see at least 75 … 82 would be nice. 🤞🏾🤞🏾
Dia Miller @diandraann

This might be a hot take, but Damian Lillard is having an MVP season. If the Blazers were higher in the standings, I truly think he'd be in the conversation.
Mark Haynes @markhaynesnba

41 points in 19 minutes, wow! I guess the entire first half was Dame Time.
Albeit against the lowly Rockets, Lillard's performance is impressive regardless of opponent and has the potential to be historic depending on where he finishes. As a matter of fact, he's already put himself in elite company with what he accomplished in those 19 minutes.
NBA @NBA

Damian Lillard is the second player to record at least 40+ points and 8+ 3PM in a half. The first was Kobe Bryant (first half: 42 points, 8 3PM – 3/28/2003). https://t.co/GYAffGAl1v
The opportunity to see performances like this one keeps the Moda Center packed every night, as Lillard has been one of the lone bright spots during a difficult Blazers season. The team sits 12th in the West, but it is just a game out of the play-in spots.
Lillard has been fantastic the entire season, though, averaging 31.4 points per game—third in the league—on 37.2 percent shooting from deep and 46.7 percent from the field.