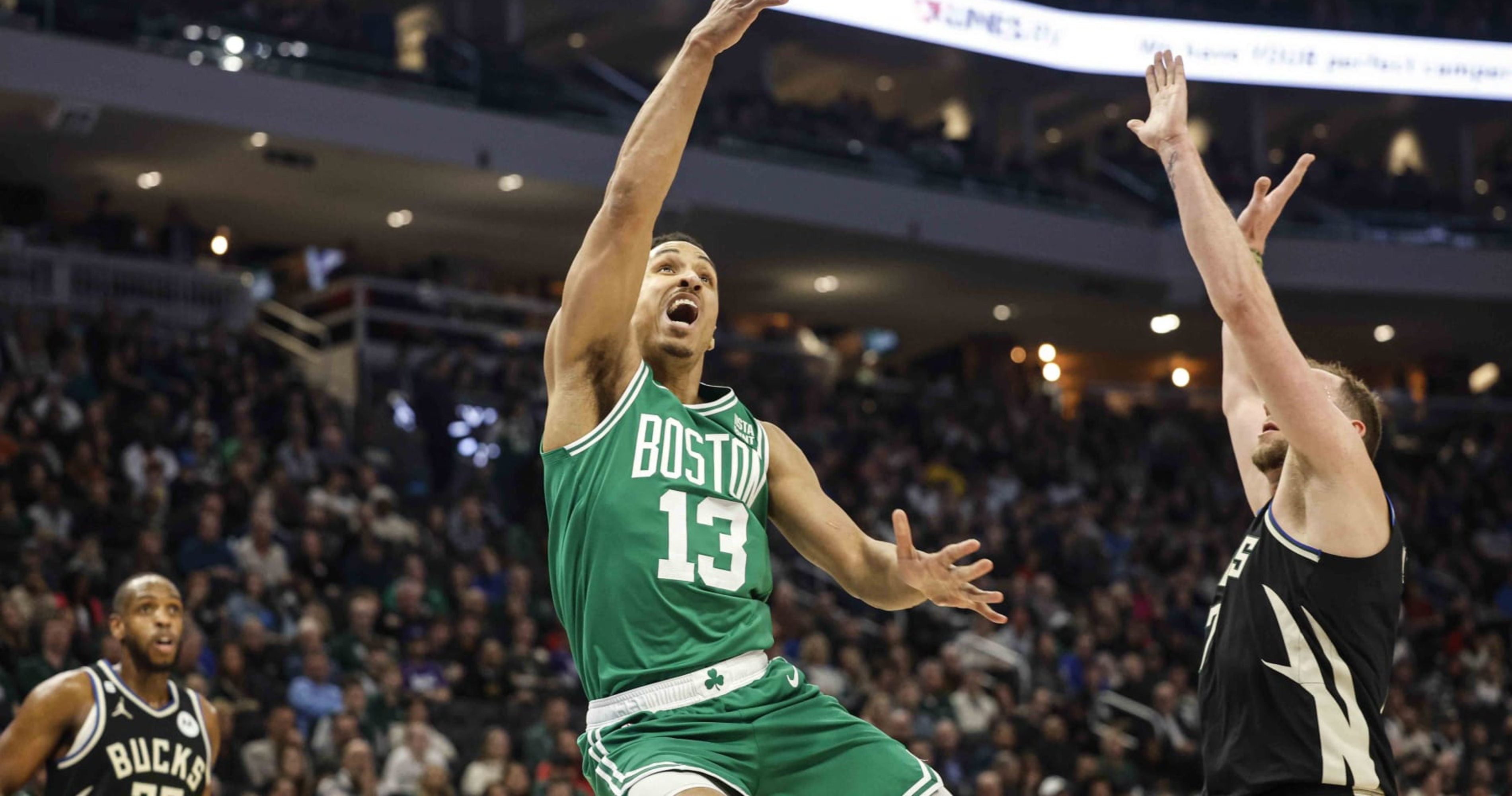 Warning: Undefined array key "src" in /home/u135054751/domains/newscharotar.com/public_html/wp-content/plugins/featured-image-from-url/includes/thumbnail.php on line 124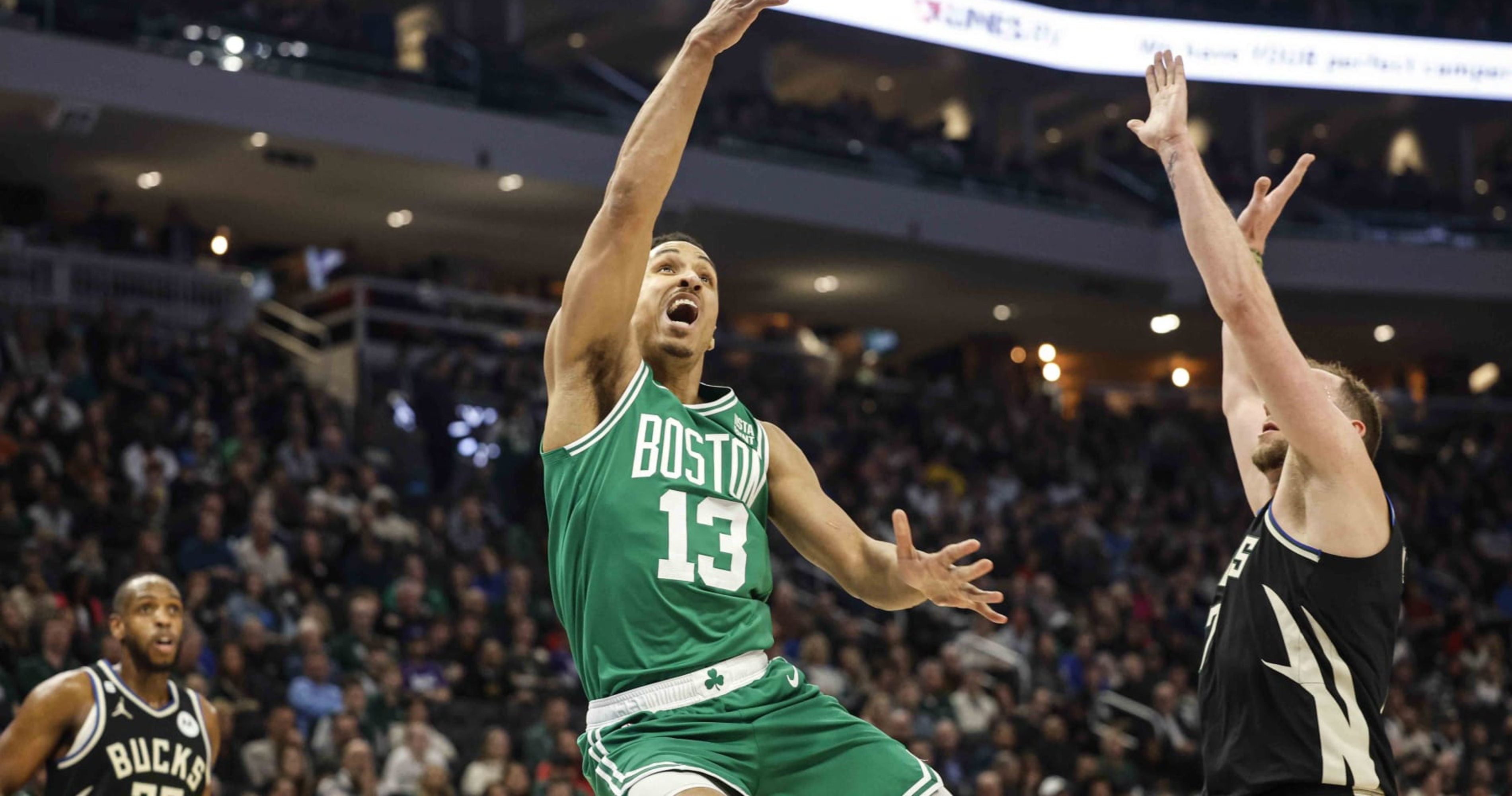 Erin Walsh
February 15, 2023

AP Photo/Jeffrey Phelps
The depleted Boston Celtics gave the Milwaukee Bucks a run for their money on Tuesday night at Fiserv Forum, but they ultimately fell 131-125 in overtime to drop to 41-17 on the season.
Boston was without Al Horford, Marcus Smart, Jayson Tatum and Jaylen Brown against the Bucks, but the likes of the newly-acquired Mike Muscala, Derrick White, Blake Griffin, Malcolm Brogdon and Sam Hauser combined to put up a tremendous fight.
White led Boston with 27 points, two rebounds and 12 assists, and Brogdon also notched 26 points, four rebounds and four assists.
Muscala was the team's third-highest scorer with 18 points, in addition to eight rebounds.
The Celtics may have lost, but Tuesday's matchup was very telling in terms of how much depth Boston truly has. Though bench rotations usually shrink during the postseason, the Celtics' myriad options is still a scary thought for opposing teams come mid-April.
Following the loss, NBA Twitter praised the C's for what was an "unreal" depth performance:
Gio Rivera @sportsguygio

The Celtics depth is unreal tonight!!! The Mike Muscala break-out game, Derrick White remaining awesome plus Blake Griffin rising to the occasion – all coming against the Milwaukee Bucks with Giannis on the floor and no Tatum or Brown (+ others).
Lucy Burdge @LucilleBurdge

What the Celtics are doing right now without their stars is truly remarkable.
Mike Cronin Jr. @MikeCroninWMUR

I cannot believe the Celtics are not only hanging in this game but actually beating the Bucks. Even if they lose this game it's is a win
Sean Barnard @Sean_Barnard1

This Celtics team just keeps losing bodies and doesn't stop competing

Impressive the fight this team has
Keith Smith @KeithSmithNBA

The Celtics are going to need the starters to play tomorrow just to give the backups a rest on the back-to-back.
A Man With No Name @SnottieDrippen

No matter what happens, no matter who wins this game, this is a tremendous W for Boston.

The Bucks are fighting for their life against the Celtics B squad, embarrassing.
Trevor Hass @TrevorHass

There's scrappy, and then there's this Celtics team. Beyond gutsy.
Connor Finnegan @ConnorFinnegan

How many NBA teams could the Celtics reserves beat?
Adam Himmelsbach @AdamHimmelsbach

If these guys are whole in the playoffs Mazzulla is going to have some really tough decisions regarding playing time. https://t.co/CbKdAxRoTF
Marc D'Amico @Marc_DAmico

The Celtics have been playing with unbelievable effort and chemistry of late. Doing some pretty incredible things while severely undermanned. They have a chance to get back into the win column tomorrow night against Detroit, in their final game before the All-Star break.
Ian Browne @IanMBrowne

Even in defeat, that was one hell of an effort by the Celtics.
Jonathan Yefet @JYefet

Giannis is awesome – but great performance from the Celtics with so many starters out.
The Celtics still have a lot to be proud of following Tuesday's loss.
If one thing's clear, it's that Boston is undoubtedly still the best team in the Eastern Conference, and they'll get the chance to prove that with a rematch against the Bucks in late March.
Boston is back in action on Wednesday against the Detroit Pistons, and hopefully, some of the team's starters will be back in action.