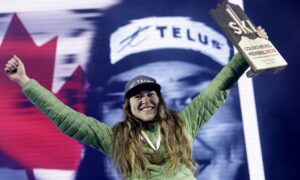 Warning: Undefined array key "src" in /home/u135054751/domains/newscharotar.com/public_html/wp-content/plugins/featured-image-from-url/includes/thumbnail.php on line 124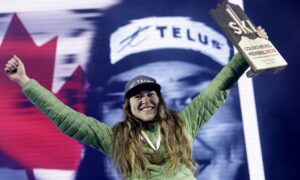 MERIBEL, France—Canada's Laurence St-Germain claimed a shock victory in the world championships slalom as she beat favorite Mikaela Shiffrin to the gold medal on Saturday.
The 28-year-old had never got close to winning a major race before but chose the perfect time to change that with a sensational second run to eclipse slalom great Shiffrin.
In denying the American a fifth world title in a discipline Shiffrin dominates, St-Germain became the first Canadian woman to win a slalom world title for 63 years.
Shiffrin led by 0.19 seconds from Swiss Wendy Holdener going into the medal run but a couple of errors through the early gates lost her time and she finished 0.57 seconds off the combined time set by the charging Canadian.
Remarkably, her second run time was only the 29th fastest although starting last meant the course was rutted.
"It was not so much the conditions," Shiffrin, who is one win away from equaling Ingemar Stenmark's decades-old mark of 86 World Cup victories, said.
"At the end of two weeks, if I'm a little bit tired, I cannot move quick enough in slalom [for gold].
"It's been the full range of emotions. For me, like a totally complete world championships with disappointment and excitement and triumphs and stress and everything."
Germany's Lena Duerr took the bronze medal with Holdener failing to finish her second run after pushing too hard.
"It's weird I was not expecting this," a joyous St-Germain, who was third after the first run, 0.61 seconds down on Shiffrin, told Eurosport in the finish area.
"I was really stressed before the second run, and kind of nauseous, then started, made a bit of a mistake but kept attacking. I was asking where I should stand for second place on the podium but I ended up in the middle!"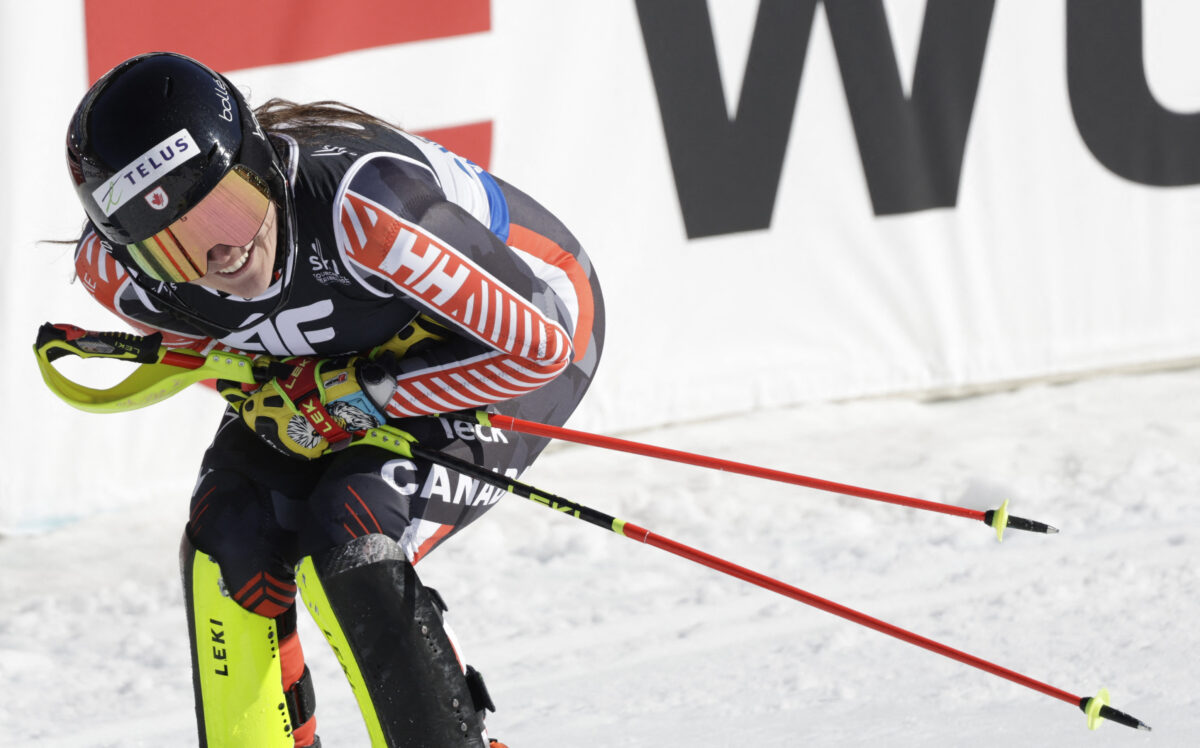 While Shiffrin was disappointed not to win a fifth slalom world title she now has 14 medals from world championships, ahead of Swedish great Anja Paerson and behind only Germany's Christl Cranz who claimed 15.
Shiffrin's giant slalom victory on Thursday was her seventh gold from world championships. She also finished second in the super-G earlier in the championships.
St-Germain's shock win continued an impressive fortnight for the Canadian team for whom James Crawford won the men's super-G.